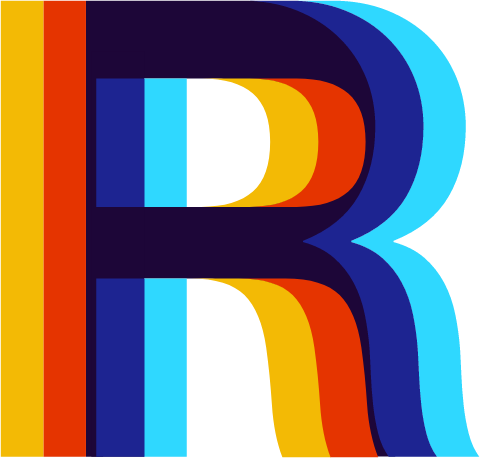 Privacy Policy
Version 1.1
This privacy policy outlines and details our processing of User data arising from use of our Apps and Services.
1. Responsible authority
Responsible entity for data processing: Forge and Form GmbH, Ebersstraße 32, 10827 Berlin, Germany.
Further contact details: www.forgeandform.co/impressum
2. Scope of data processing
Personal User data that is gathered while using our apps and services is processed in a limited manner and in accordance with the applicable legal regulations.
The processing takes place for the purpose of fulfilling the usage contract pursuant to Art. 6 (1) lit. b) GDPR.
Data is stored for a maximum of 90 days or until the User exercises her or his right for removal under data protection regulations.
Some of the third-party software solutions we use allow the collection and recording of data that could, under certain circumstances, provide information about the identity of the user. We do not make use of these functions and do not evaluate data in this way.
Technical Information
We gather data to give us insight into bugs, malfunctions and any unintended side-effects when using the app. This may include the operating system's version, system language, crash logs and error messages. The data is used to ensure a stable, fault-free user experience.
User Insight
We gather data about the User's behavior when interacting with the App. This includes, among other things, time spent on certain screens, tapping of screen elements, a textual description of the video project and interacting with certain features. The data is used to better understand how the User interacts with the app and to better position ourselves to improve our offerings in accordance with User expectations.
Ad-Tracking
For the purpose of evaluating advertising effectiveness, we may collect identification numbers that enable the grouping of data across devices and app instances. Before this happens, the user is always actively asked for permission. The user can object to this form of data collection and processing at any time.
Further information can be found in the privacy notices of the third-party providers referenced here.
Additional data
Additional data is gathered only if the User sends it to us directly via e-mail or the contact form within the App.
3. Analysis
For data processing and analysis, we use Firebase Crashlytics, Google Analytics for Firebase, the AppsFlyer SDK and the SDK from Facebook. An appropriate level of data protection is assured by the use of standard contract clauses of the EU Commission as defined in Art. 46 (2) lit. c) GDPR.
The legal basis for the data processing is Art. 6 (1) lit. f) GDPR (legitimate interest).
The User can opt out of Analytics inside the App. When opting out, all analysis data relating to the App will be deleted from the User's device.
Firebase Crashlytics and Google Analytics for Firebase
Firebase Crashlytics and Google Analytics for Firebase are provided by Google LLC., 1600 Amphitheatre Pkwy, Mountain View, CA 94043, United States. The data is collected together with an Install ID, which can group the collected information together to a user, but does not allow any conclusion about the identity of the user.
More information about how Firebase Crashlytics and Google Analytics for Firebase handle data can be found here:
https://firebase.google.com/support/privacy
AppsFlyer
The AppsFlyer SDK is provided by AppsFlyer Ltd, 14 Maskit St, Herzliya, Israel. More information about the handling of data collected by the AppsFlyer SDK can be found here:
https://www.appsflyer.com/legal/services-privacy-policy/
Facebook SDK
The Facebook SDK is provided by Meta Platforms, Inc, One Hacker Way, Menlo Park, CA 94025, USA. The data collected using the Facebook SDK can be used by Meta and third parties to target individual users across different apps, platforms and devices. Before data is collected for ad targeting, users of the App are explicitly asked. Users can also object to this data collection at any time.
More information on data processing through the Facebook SDK can be found here:
https://developers.facebook.com/terms/dfc_platform_terms/
https://www.facebook.com/business/m/one-sheeters/gdpr-developer-faqs
4. Transfer of Data
We treat personal data as strictly confidential and do not share data with third parties unless given permission by the User. Exceptions arise insofar as doing so is needed in order to fulfill the requirements of the contract with the User or a legitimate interest is given.
5. Changes to our Privacy Policy
We reserve the right to adjust the privacy policy with effect for the future in order to ensure a truthful representation of our efforts to assure the User's privacy and of our handling of the User's data.
6. User Rights
Users have the right to
to request information about any personal data processed by us pursuant to Art. 15 GDPR;

in accordance with Art. 16 GDPR, to immediately demand the correction of incorrect or incomplete personal data stored with us;

to demand the removal of personal data stored by us pursuant to Art. 17 GDPR;

to demand the restriction of the processing of your personal data in accordance with Art. 18 GDPR;

to receive, in accordance with Art. 20 GDPR, the personal data provided to us in a structured, standard and machine-readable format or to request transmission to another person responsible;

according to Art. 7 para. 3 GDPR, to revoke once given consent to us at any time. As a result, we are no longer allowed to continue the data processing based on this consent for the future, and

to lodge a complaint with a supervisory authority in accordance with Art. 77 GDPR. As a rule, the User can contact the supervisory authority of the User's place of residence or workplace, or at the registered office of our company.
If the User's personal data is processed on the basis of legitimate interests pursuant to Art. 6 (1) sent. 1, lit. f) GDPR, the User has the right to object to the processing of her or his personal data according to Art. 21 GDPR, provided that there are reasons resulting from the User's personal situation or insofar as the objection is aimed against direct marketing. In case of the latter, the User has a general right to object, which we will adhere to without specification of a particular situation.